Cisco GIST (v1.0 and v2.0)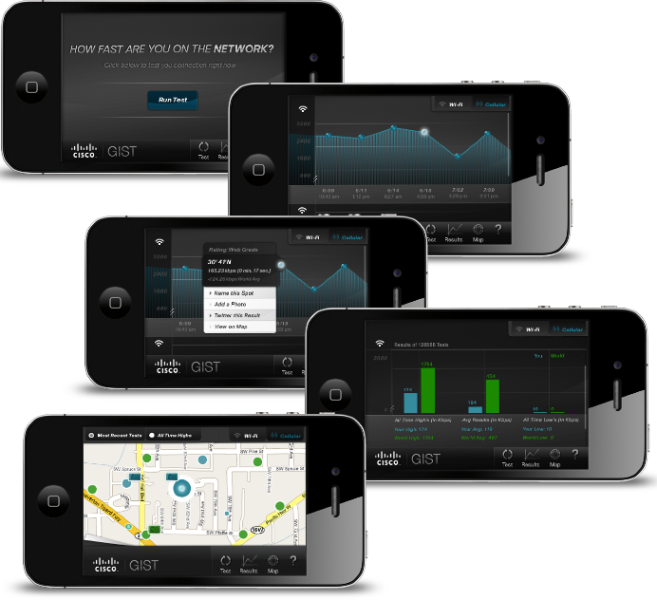 An iPhone application for internet speed testing. Users can measure their connection speed and compare with other users with charts and a continuously updated map.
At last count, over a million test results have been recorded in the GIST application, in every part of the world including Antarctica.
My part:
Project lead
Front-end development in Objective C
Twitter, Google maps, and camera integration
WCF web services
Database design and Entity Framework access layer
Cisco GIST in the iTunes App Store
Note that the current version of GIST available in the App Store is a later version with a new user interface.